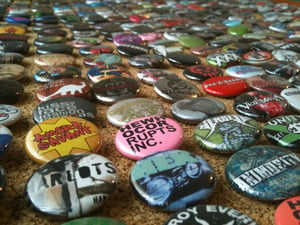 $

20.00
Did you know Volatile Recordings also make 1" buttons?
We have made hundreds of thousands of buttons over the years for many different artists such as Modern Life Is War, Darkest Hour, The Red Chord, Poison The Well, Hewhocorrupts, The Spill Canvas and Minus the Bear.
If you are looking to get buttons for your next tour, event or fundraiser. Feel free to hit us up.
All we need is an image, we'll make it work and send you a proof before working on your order.