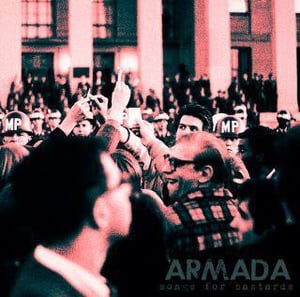 $

5.00
Armada follows up their debut 7" with a 12 song CD/Cassette that blurs the lines between hardcore and punk rock. This quick punch-in-your-face will make you wonder how those punks that used to ambitiously jump on every show are now paving the way for new kids to follow.
Orders will come with buttons and patches while supplies last.
Both CDs and Cassettes are limited to 50 each.